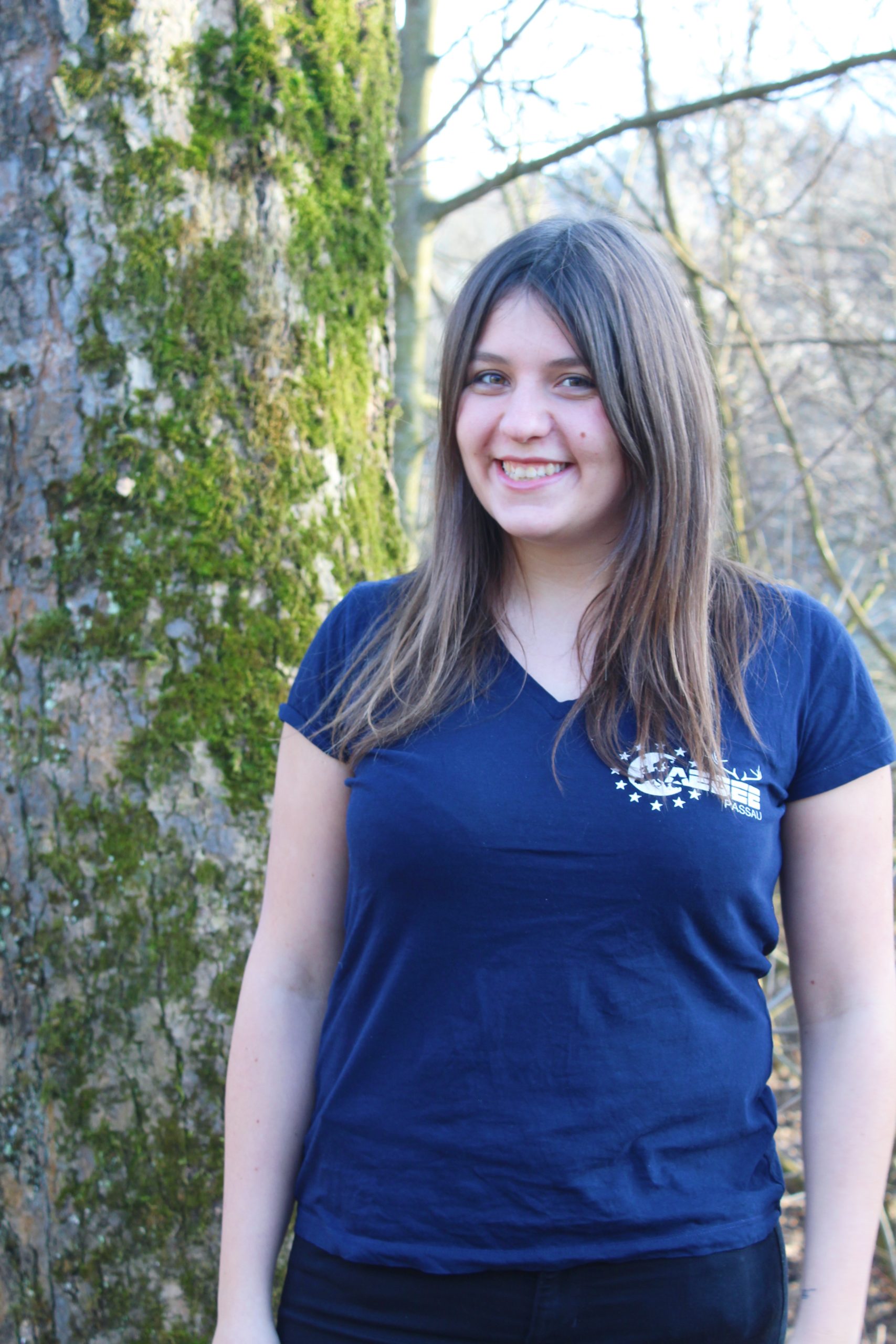 Function: PR Responsible
Course of Studies: B.A. European Studies (5th Semester)
Age: 23
Languages: German, English, Spanish
AEGEE member since: Summer term 2017
Favourite pizza: Vegetariana
---
Why have you chosen this position in the board?
I'm a very creative person, I develop new ideas easily and I like creating visual or textual content. In my two years as an AEGEE-Passau member I have gathered some experience in this area and now I am very much looking forward to using and expanding my knowledge. I also like that in this position, I will work using both the German and English language.
Which aims do you have for the upcoming semester?
Thanks to Social Media, nowadays it's possible to reach and inspire more people than ever before. That's why improving our appearance on these platforms is very important to me.
Also, the 30th jubilee of AEGEE-Passau is coming up in 2020 and I look forward to develop ideas on how to celebrate and present it together with my amazing team members.