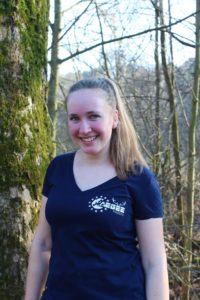 Function: President
Course of Studies: B.A. International Cultural and Business Studies (4th semester)
Age: 20
Languages: German, Englisch, Spanish, a bit of Russian
AEGEE member since: Ocotber 2018
Favourite pizza: Calzone
---
Why have you chosen this position in the board?
During 3 semesters with AEGEE-Passau, including one semester on the board as vice president and fundraising responsible, I was able to gain some experience, wether in organizing our semester program and other events in Passau or at the European leve. By now, I have a very good overview of the structures of AEGEE and our work as a local antenna. I am looking forward to taking on new responsibilities during my term as President.
Which aims do you have for the upcoming semester?
Our anniversary week in June is, of course, a very special highlight. But also apart from that we. as a board and together with many active members, want to put together a varied semester program. It would be great if AEGEE-Passau was again more active at the European level, too.