During the Network Meeting that we hosted at the beginning of December, we were able to talk to some of the participants and find out what is their view on sustainability and how it is implemented in their countries.
Karin was visiting Germany for the first time. She has only been in AEGEE for 2 months and she is the events team and the editorial team of AEGEE-Tartu.
What comes to your mind when somebody says "Sustainability in Estonia" ?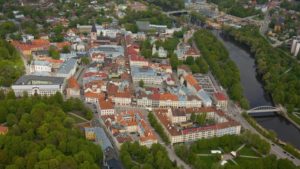 I think, first of all, a lot of people, especially if they have their own houses, sort their
trash. Compost goes separately, for sure, for separating paper and plastic bottles you can also get money.  Everything else goes together. (So is waste sorting legally regulated then?) It depends on the garbage company  that gets your trash away, actually. I live in the student residence and we have to sort our trash. There are different containers in front of the house.
In Estonia, we also have a lot vegetarians and vegans who don't eat meet because of sustainability. This is common, and you can easily get vegetarian meals in the restaurants etc.
The town where I live, Tartu, takes part in several environmental projects, e.g. EU's SmartEnCity, the main objective of which is to inspire citizens to make environmentally responsible decisions, EU's OptiTrans (increasing the use of public transport in cities and their suburbs), also the usage of cooling stations, reducing fishing and project GreenMan (to increase the number of green areas in town).
How is sustainability implemented in your antenna?
During our events, we always use reusable dishes, not the one-time plastic or paper ones. We also normally cook vegetarian food. Sometimes there is meet separately, but in smaller proportions, so that you can just add it yourself.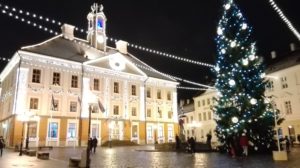 What could be done to improve the situation towards more sustainability?

Well, we don't have the paper towel problem, anyway, but fundraising toothpaste and food is a really good idea, in my opinion. Especially, if you can get… I guess, you can get the leftovers, like bread and the unstandard vegetables from the supermarkets. They don't sell them anyway, the non-standard ones.
What trends or problems do you see concerning sustainability in Europe?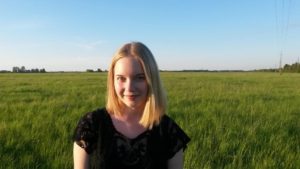 Even in my town that is really small you can take the bus, or walk, or ride a bike for all distances, and the weather is not so cold anyway nowadays, but a lot of people still use their cars. Even if they live like 10minutes away from their school or workplace, they still take the car. It is that, maybe, people don't even realize the things they could do, just a simple things. But it's very comfortable sitting in their warm cars…
In Tartu, it is almost like in Germany  – there are a lot of bikes, but not in Tallinn, definitely.  And even in Tartu could be much more bikes.